I can attest from personally attending Michael Graham's Zoom mini-workshop this morning that he is certainly a serious musician. His bio confirms that. "Michael is a conductor and composer based in Edinburgh. He currently works with various orchestral, choral and instrumental ensembles in Scotland and further afield performing a wide range of repertoire, from historical to contemporary styles. Described as having "an infectious enthusiasm for music", he served as the Edinburgh Society of Recorder Players' Musical Director between 2011 and 2017 and established and directed the Edinburgh Recorder Ensemble, a one-to-a-part chamber orchestra. He has won several prizes in conducting from the University of Edinburgh and the Association of British Choral Directors. In January 2019, he was awarded the prestigious Bayreuth Scholarship from the Wagner Society of Scotland."
What is missing from the bio is a mention that Graham is also the conductor of The Really Terrible Orchestra. The orchestra's ranks comprise very dedicated musicians who are quite successful in a variety of important professions, but, by their own admission, aren't really that skilled with their instruments.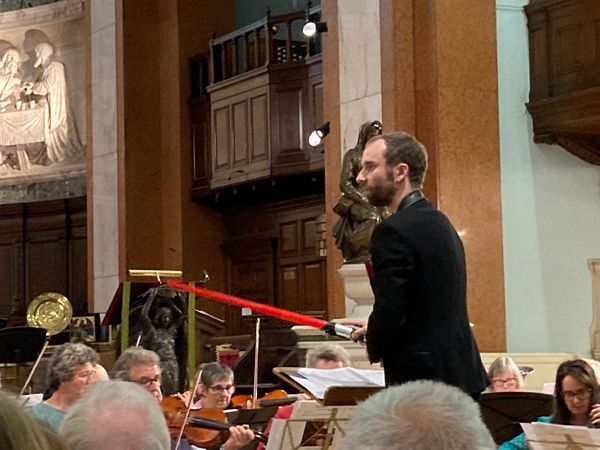 Here, Graham sets the tone for The Really Terrible Orchestra by conducting with a light sabre.