Next Meeting:
Saturday, June 4, 2022 10:00am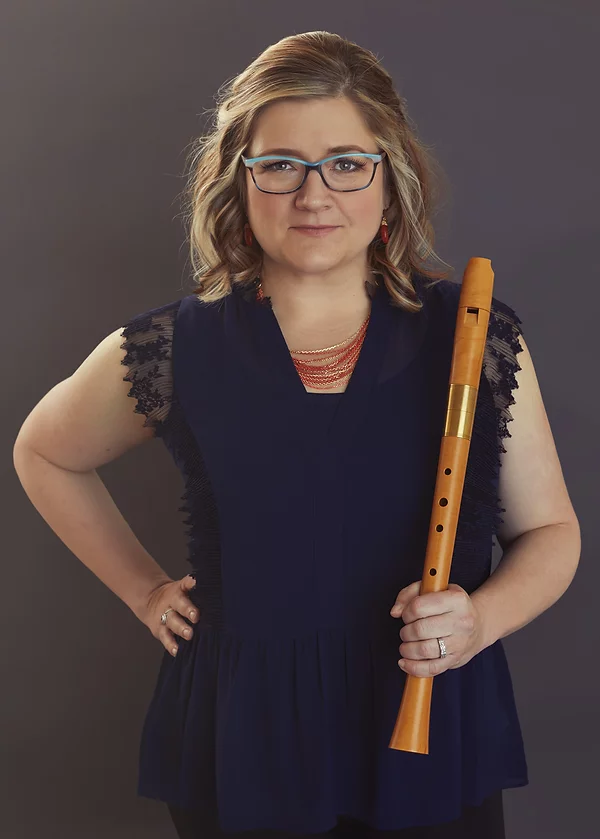 Jennifer Carpenter
Good things come in small packages
Scottish Music from the Renaissance to Today
A Scottish English/Gaelic phrase that means "Good things come in small packages" aptly describes the fanciful and melodic tunes from Caledonia. We'll start by looking at a Renaissance lament by Robert Johnson. Then we'll explore traditional tunes set in the baroque era by Oswald and Geminiani. Experience some fiddle tunes from both the 18th century and today as we end with a traditional "music session". 
About Jennifer: Jennifer Carpenter's love for the recorder began while earning her Bachelor of Music in clarinet performance at the University of North Carolina at Greensboro. Her pursuit of early music studies brought her to study at the University of North Texas where she received a Master of Music degree in musicology with an emphasis in early music performance and is ABD (all but dissertation) for her PhD in the same field from UNT.
As a recorder player, Jennifer performs regularly as a soloist and in early music ensembles and baroque orchestras in both Texas and Colorado. She is a member of Parish House Baroque, Colorado Springs' early music ensemble, and Byrd on a Wire, a recorder and viol ensemble.
She enjoys teaching as much as performing. In addition to teaching private lessons and coaching ensembles, Jennifer has been on the faculty of early music workshops in TX, CA, NM, AZ, and CO. Her enthusiasm for working with amateur recorder players has led her to serve on the Board of Directors of the American Recorder Society. Jennifer was the music director of the Dallas Recorder Society from 2009-2014 and continues to mentor and coach ARS chapters across the country, including the Denver Recorder Society. Happily a resident of Colorado Springs, CO, she is enjoying integrating into the early music scene on the Front Range.
HMRS members will receive an email with a Zoom link to the Mini-Workshop and a link to the music for the session which may be downloaded.
Membership in HMRS includes admission to all mini-workshops and regular HMRS meetings. Mini-workshop guest admission is $20 per session. Dues for the 2021-2022 season are $40. Remit dues payment or guest fee by check to Gail Robinson, HMRS Treasurer, 101 Edgecomb Street Albany, NY 12209. See the Membership page of this site for additional information. Guests: indicate desired session on your check.
Future Sessions:
| | | |
| --- | --- | --- |
| Jun 12, 2pm | Sunday | Regular HMRS Meeting |