Next Meeting:
Saturday, December 2 10:00am
Virtual Mini-Workshop with Moira Usher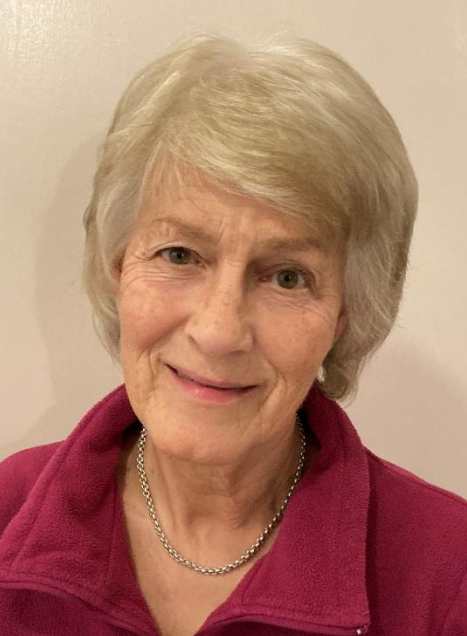 Moira Usher studied at Trinity College of Music playing cello, recorder and piano and has taught music in schools for a number of years. She now works as an Educational Consultant in local schools and is a qualified Irlen Diagnostician.
Moira teaches on a number of recorder courses across the country including the Recorder Summer School. She is a member of the National SRP Committee. She conducts the Suffolk Branch of the SRP and the Eastern Recorder Orchestra (EROS) and a local community choir. She arranges both choral and recorder pieces and has had several arrangements published. Moira enjoys music from all periods with a particular interest in modern compositions
Program:
Anon – Stille Nacht
Scarlatti – Allegro
Bach – Air on a G String
Reichenthal – Whistling Willy
Charpentier – Prelude
Strinsky – Moto
Short Song
Heller – Scherzo
Paid members of the Hudson Mohawk Recorder Society receive email notices of both virtual and in-person sessions approximately one week prior to the session. The email contains a description of the upcoming program, links to the music to be used and a Zoom link for virtual mini-workshops. Participants download the music files and print them for use during the session.
We ask that anyone attending in-person sessions be fully vaccinated and boosted against COVID19. In consideration of others, if you are exhibiting any symptoms of illness we ask that you not attend. We feel so very fortunate to be able to return to in-person meetings and hope that everyone will take care to ensure that we can continue. Now that newly updated immunizations against variants of the virus are available, we encourage those who are eligible to consider another booster.
Membership in HMRS includes admission to all mini-workshops and regular HMRS meetings. Mini-workshop guest admission is $20 per session. Dues for the 2023-2024 season are $50. Remit dues payment or guest fee by check to Gail Robinson, HMRS Treasurer, 101 Edgecomb Street Albany, NY 12209. See the Membership page of this site for additional information. Guests: indicate desired session on your check.
Future Sessions:
Please note that in-person meetings may be switched to virtual in the event of public health restrictions or hazardous road conditions caused by severe weather events. Participants will be notified by email in the event of changes.
Dec 17, 2:00pm
Sunday
In-Person Playing Session
Lynnwood Reformed Church
Jan 6, 10:00am
Saturday
Michael Graham
Virtual Mini-Workshop
Jan 21, 2:00pm
Sunday
In-Person Playing Session
Lynnwood Reformed Church
Feb 3, 10:00am
Saturday
Tom Beets
Virtual Mini-Workshop
Feb 18, 2:00pm
Sunday
In-Person Playing Session
Lynnwood Reformed Church
Mar 2, 10:00am
Saturday
Ruth Burbidge
Virtual Mini-Workshop
Mar 17, 2:00pm
Sunday
In-Person Playing Session
Lynnwood Reformed Church
Apr 6, 10:00am
Saturday
Sue Handscombe
Virtual Mini-Workshop
Apr 14, 2:00pm
Sunday
In-Person Playing Session
Lynnwood Reformed Church
May 4, 10:00am
Saturday
Jennifer Carpenter
Virtual Mini-Workshop
May 19, 2:00pm
Sunday
In-Person Playing Session
Lynnwood Reformed Church
Jun 1, 10:00am
Saturday
Helen Hooker
Virtual Mini-Workshop
Jun 9, 2:00pm
Sunday
In-Person Playing Session
Lynnwood Reformed Church