HMRS —The Hudson Mohawk Recorder Society
Welcome Back to In-person Sessions!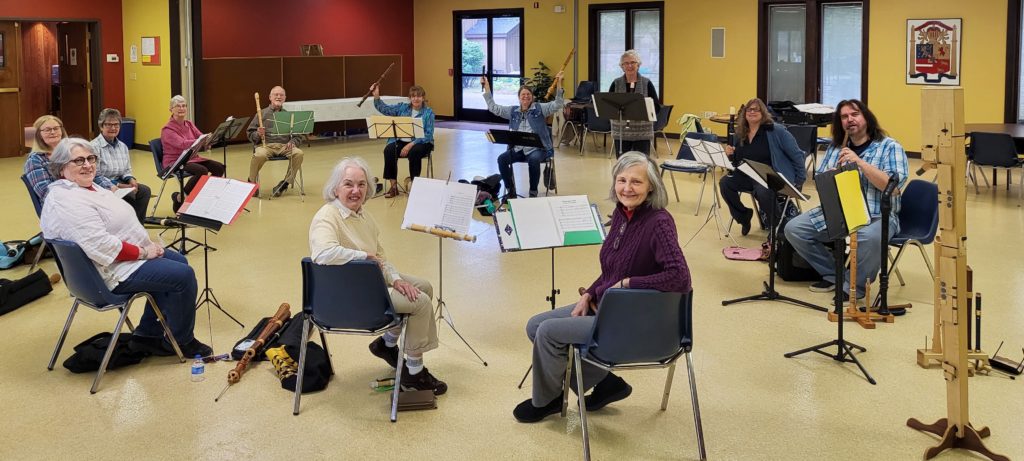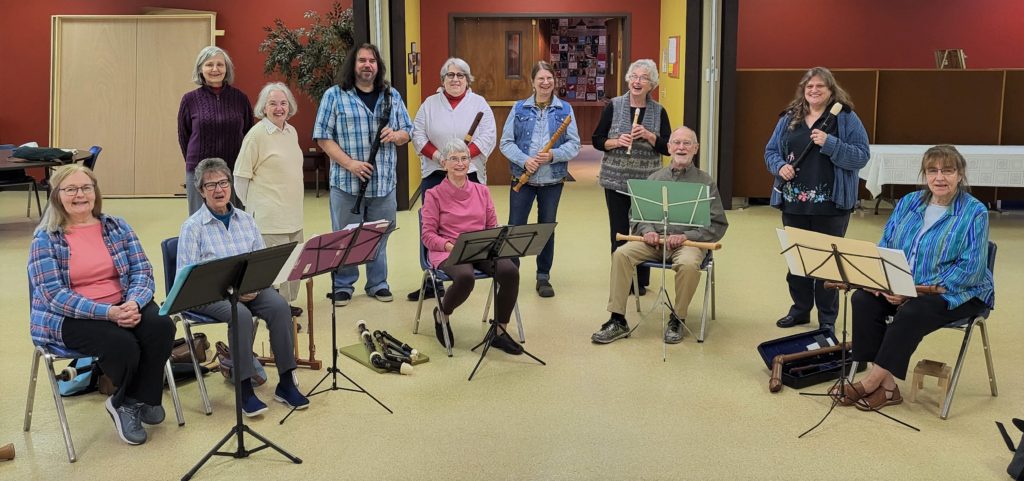 After a long pause, we are thrilled to be able to return to a series of in-person playing sessions beginning with our first meeting on Sunday afternoon, September 25. A "lucky 13" members thoroughly enjoyed getting back together to make beautiful music in person at the first meeting this fall. We are meeting one Sunday a month at the Lynnwood Reformed Church in Guilderland from 2 pm to 3:30pm! Check the calendar and the Activities page for dates of upcoming playing sessions. Planned activities are indicated by a red date on the calendar. Click on the red date to see information on the activity. A complete listing of activities for the current season with more details may be found on the Activities page.
We have begun our 2022-2023 season of activities and non-renewed memberships have now expired as of the payment deadline of September 30. If you haven't renewed, you will no longer receive email notices of mini-workshops and playing sessions. The emails receive Zoom links for mini-workshops and important information for music to be used at playing sessions. New members may join HMRS at any time during the season.
……………………………………
Please note that all participants for in-person HMRS activities are currently requested to be fully vaccinated and boosted against COVID-19 and abide by any additional rules that may be specified by event venues. Note that new vaccinations are becoming available to address COVID variants. We encourage everyone to take advantage of these doses when possible to increase our chances of continuing to meet in-person.
What is HMRS?
We are an interest group dedicated to the study, practice and performance of music for recorders and other early music instruments. Recorders are wind instruments that have existed for nearly 1000 years. Music for recorders was first written in the Middle Ages and is still being composed today. HMRS is a local chapter of the American Recorder Society with a rich history in the Capital District.
Who are the members?
Members come from all walks of life. Some have formal training in music but others simply enjoy music and want to learn, practice, play and perhaps, perform music in a group setting.
What activities do we sponsor?
In addition to regularly scheduled meetings led by chapter members or invited guest leaders, the chapter sponsors day-long workshops led by nationally acclaimed clinicians. The chapter also sponsors outreach events to promote the enjoyment of recorder music at various venues in the area.
When do we meet?
Meetings are currently held twice monthly from September through June. Meeting times rotate between Saturday mornings at 10am (virtual mini-workshops with well-known coaches) and Sunday afternoons at 2pm, led virtually by our Music Director. Check the Activities page for detailed current information.
Where do we meet?
Meetings are held in the activity room of the Lynnwood Reformed Church in Guilderland, New York. The site is handicapped accessible with a large parking area.
Questions?
Email us at president.hmrs@gmail.com