Glen Shannon
Sunday, January 24, 2021 2:00 – 3:30pm Eastern Time
La,la,la: Lyrical Tunes from the Renaissance and Today,
With and Without Lyrics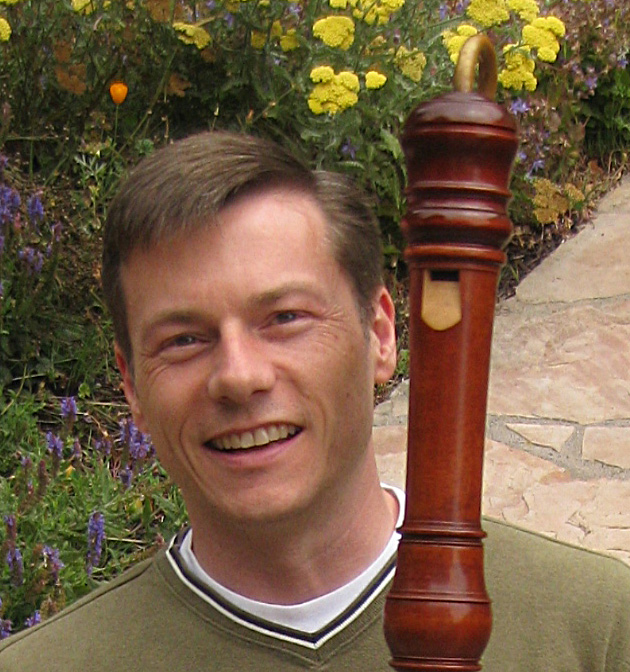 Join us for a workshop of lyrical music written by French, Venetian and Italian composers and Glen's Adagio movement from Sonata in Little G for ABC, commissioned in 2018 by Joseph Loux for the Adirondack Baroque Consort on the occasion of their 55th Anniversary.
Glen Shannon is a composer and recorder enthusiast living in El Cerrito, CA where he is a member of the East Bay (CA) Recorder Society and Guest Director of the Barbary Coast Recorder Orchestra. Find more details here: Workshop pdf
******************************
2021 President's Message
Greetings from the Hudson Mohawk Recorder Society.
Wasn't 2020 a gloomy and woeful year??? But out of the confusion and concern for the pandemic, our recorder society transformed itself into a virtual organization. The Zoom phenomena has taken over HMRS and many recorder and music groups across the world as a way to share music and to stay in touch with members. As a result, I foresee that HMRS will have a mix of in-person and Zoom meetings in the future.
HMRS has planned a full schedule of Zoom meetings through June 2021 led by Kathy Kuhrt and Lee Danielson.
In addition, we have scheduled four recorder professionals to lead workshops in 2021:
Glen Shannon in January,
Marg Hall in February,
Anne Timberlake in April and
Lisette Kielson in May.
Let's celebrate the New Year by attending our Glen Shannon workshop. Only $10. Free to members.
See the attached flyer. Meet me in the Zoom "gallery" this year.
Let's toast to a more hopeful and peaceful 2021. Happy New Year.
Linda Botimer, President
******************************
What is HMRS?
We are an interest group dedicated to the study, practice and performance of music for recorders and other early music instruments. Recorders are wind instruments that have existed for nearly 1000 years. Music for recorders was first written in the Middle Ages and is still being composed today. HMRS is a local chapter of the American Recorder Society with a rich history in the Capital District.
Who are the members?
Members come from all walks of life. Some have formal training in music but others simply enjoy music and want to learn, practice, play and perhaps, perform music in a group setting.
What activities do we sponsor?
In addition to regularly scheduled meetings led by chapter members or invited guest leaders, the chapter sponsors day-long workshops led by nationally acclaimed clinicians. The chapter also sponsors outreach events to promote the enjoyment of recorder music at various venues in the area.
When do we meet?
Regular meetings are held twice monthly from September through May. Meeting times rotate between Thursday evenings at 7 and Sunday afternoons at 1:30.
Where do we meet?
Meetings are held in the activity room of the Lynnwood Reformed Church in Guilderland, New York. The site is handicapped accessible with a large parking area.
Questions?
Email us at hmrecordersociety@gmail.com